Project Details:

PPE, LOTO Kits, Spillage kits and other safety requirements

---

Feedback:

We have been customers of corporate station Bangladesh for a long and we have had a really positive experience throughout our time with them, we would recommend them for all PPE and safety requirements.
Potential PPE and safety equipment supplier with good sourcing, pricing, timing & quality.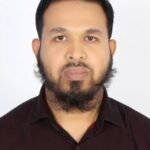 Project Details:

Ergonomic mat, Flammable cabinet, Chemical spill kit, Safety Shoe and Boot, Safety Google's and Helmet, Hand gloves, Chemical Mask, Safety shower eye wash, MSDS box, Drum spill pallet, safety gas can, Zebra tape and so on.

---

Feedback:

We the Gildan never compromise with quality. Most of the time we developing new products to align with headquarters. Corporate station have a young, dedicated and quick response team so that they are able to meet our various requirement with return facility. Hope among all the vendors they will lead by safety items in BD industry within 2025.
Our journey was started with corporate station while searching for spill kit. I had got a plethora of support from Mr. Washiur. They  are maintaining very appreciable quality and service. A leading  world wide PPE company Delta-plus is working with corporate  station which has become diversity in safety sector.
Their product quality and delivery commitment were good. Urgent support was appreciating especially during COVID time and their price is very competitive price compared to others. I can undoubtedly recommend others to purchase from them.
Share Your Story
---
Share your experience, details about your project, or general thoughts about Corporate Station Bangladesh products & services. Share your story today to be featured on our site.