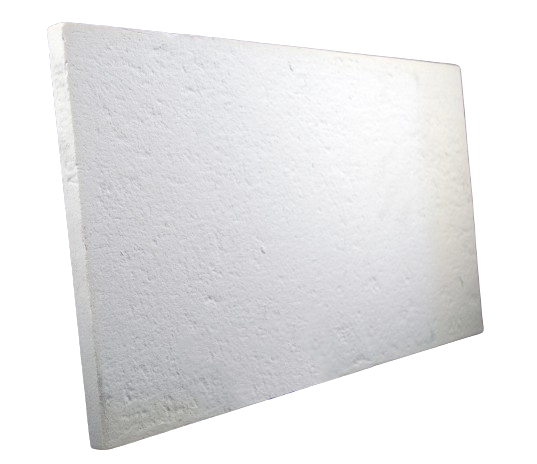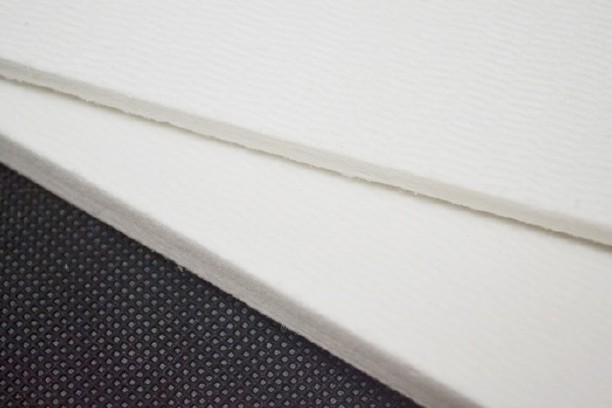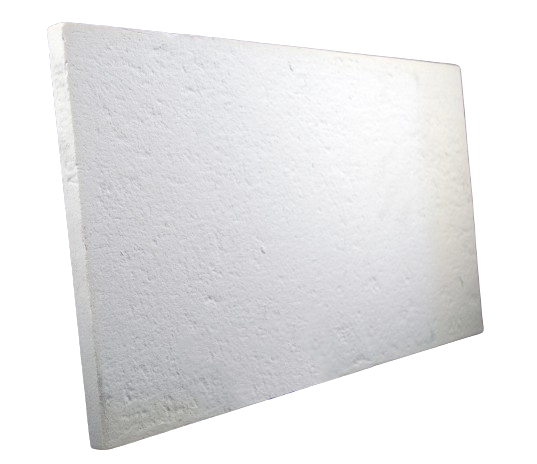 CERAMIC FIBER BOARD
• Low Heat Storage, Low Thermal Conductivity
• Non-brittle Material, Good Elasticity
• High Compressive Strength &temperature Stability
• Excellent Wind-erosion Resistance, Long Service Life
• Excellent Thermal Stability And Thermal Shock Resistance
• Continuous Production, Even Fiber Distribution And Stable Performance
• Easily Moulded Or Cut, Easy To Install
• Accurate Sizes And Good Flatness
Compare
Compare
Description
Description:
Being Prominent Ceramic Fiber Products Producer And Exporter In India, We Are Using Refractory Fibers And Binders For Producing Our Ceramic Fiber Board.
Ceramic Fiber Board Is Made Of Ceramic Bulk Fiber With Special Formulated Binder And Produced By Vacuum Formed Technology. The Board Has Excellent Toughness And Intensity, High Strength, Lightweight, Excellent Thermal Shock Resistance And Anti-stripping.
Ceramic Fiber Board Can Be Widely Used For Insulation In The Linings Around And At The Bottom Of Kilns, As Well As Ceramic Kilns Fire Position, Craft Glass Mold And Other Positions. Temperature Varies From LT-1050℃(1930°F), RT-1260°C (2300°F) And HTZ-1425°C (2600°F). It Is Available In A Wide Variety Of Thickness, Widths And Densities.
General Characteristics
• Low Heat Storage, Low Thermal Conductivity
• Non-brittle Material, Good Elasticity
• High Compressive Strength &temperature Stability
• Excellent Wind-erosion Resistance, Long Service Life
• Excellent Thermal Stability And Thermal Shock Resistance
• Continuous Production, Even Fiber Distribution And Stable Performance
• Easily Moulded Or Cut, Easy To Install
• Accurate Sizes And Good Flatness