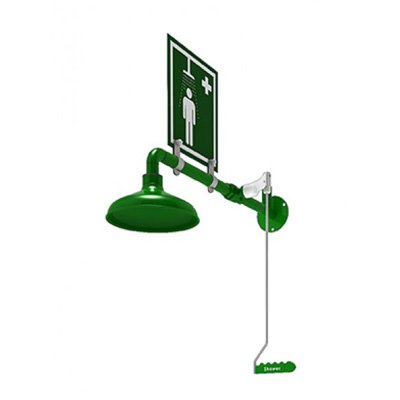 Wall Mounted Laboratory Emergency Safety Shower
Description
Suitable for laboratories and general light duty indoor use, this wall mounted indoor emergency safety shower meets the requirements of the European Standard EN 15154 for plumbed-in laboratory showers.
Stainless steel pipework ensures resistance to corrosive and flammable liquids whilst also being easy to clean
Ideal for use where space is at a premium
Shower rose designed specifically for high flow rates in line with European and ANSI standards
Quick and easy pull handle operation
Tested and Approved by UL; Classified to ANSI Z358.1
Corporate Station Bangladesh is a professional supplier of Wall Mounted Laboratory Emergency Safety Shower in Bangladesh. To know more about Wall Mounted Laboratory Emergency Safety Shower contact with Corporate Station BD.