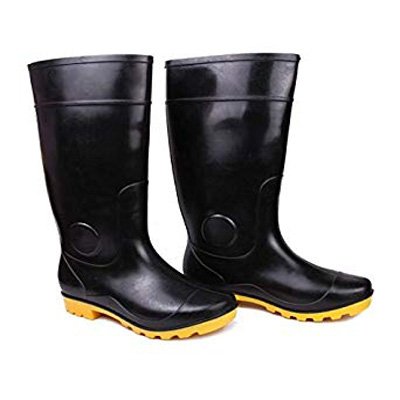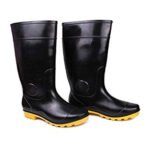 Description
Corporate Station Bangladesh has introduced PVC waterproof safety gumboot with stainless steel penetration resistant midsole. The PVC/Nitrile sole is resistant to solvents, mild acids, alkali, some chemicals, oils, and fats. Type 1 Toe Cap offers a wide profile shape to suit your foot and allows greater comfort. Wide grip tread for optimum dirt release and traction. Removable footbed for added comfort. Three trim heights. Reinforced ankle, heel and instep for optimum support. Kick-off spur on the heel for easy removal. Nylon lined for easier cleaning. Anti-static.
Footwear Features:
HEELguard for added stability and impact protection
Type 1 Steel toe cap offers protection against drop and crush injuries.
Minimizes the build-up of electrostatic charges and provides protection against the risk of spark ignition for such hazards as flammable materials and gases.
Full waterproof footwear. Feature water-resistant treated leather lined with a waterproof sealed bootie, or PVC.
Offers the reduced risk of sharp objects penetrating the sole and entering the foot.
THESE BOOTS ARE SUITABLE FOR THESE INDUSTRIES:
Chemical
Building & Construction
Food Processing
Agriculture
Storage & Warehouse
Corporate Station Bangladesh is a very professional supplier of Safety Gumboot in Bangladesh. To know more about safety gumboot contact with Corporate Station Bangladesh.