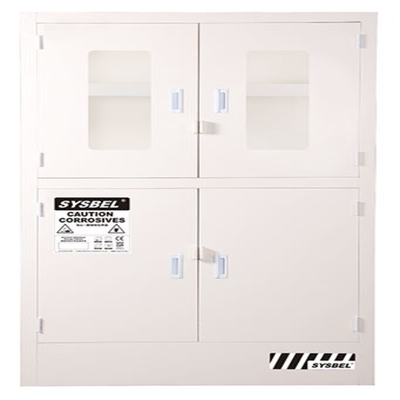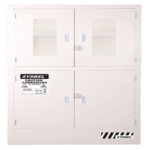 Description
【Description】
Model No:ACP810048T
Size: 180*109*46 (H*W*D/CM)
Weight:48KG
1. Constructed of 8mm polypropylene (PP) panels, offering superior protection against harsh acid, alkali and corrosion.
2. Adjustable and reversible shelves meet diverse choices of users.
3. Formed with bent plates to make it stable and prevent from being out of shape.
4. Poly hinges and embedded door handles mean there are no metal parts to corrode.
5. Provided with independent vents which can be connected with exhaust systems.
6. Fully welded, liquid-tight sump contains accidental spills.
7. Door hasp accepts padlock to achieve double locks for security against unauthorized use.
8. Equipped with adjustable steel leg levelers on all four corners to keep the cabinet-level.
Corporate Station Bangladesh is a professional supplier of Corrosive Substance Storage Cabinet in Bangladesh. To know more about Corrosive Substance Storage Cabinet in BD contact with Corporate Station Bangladesh.