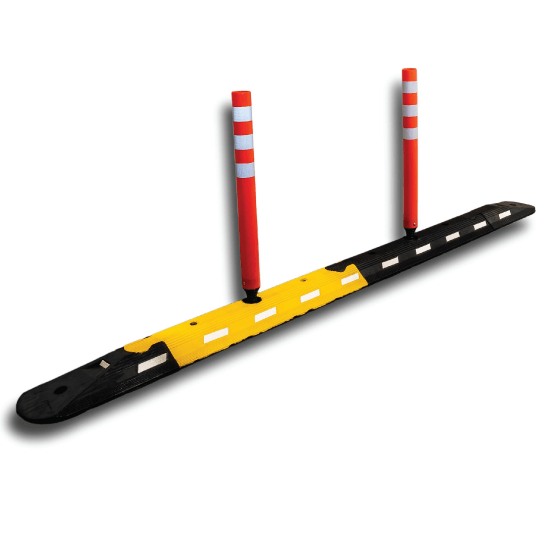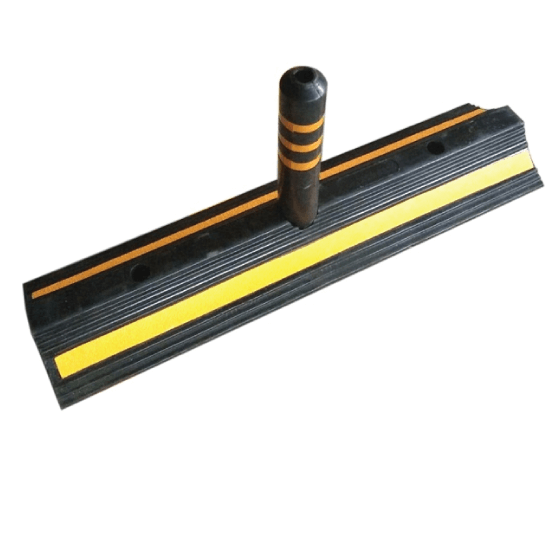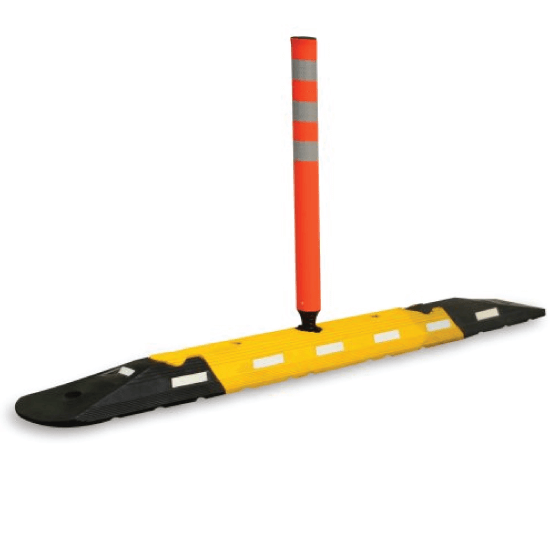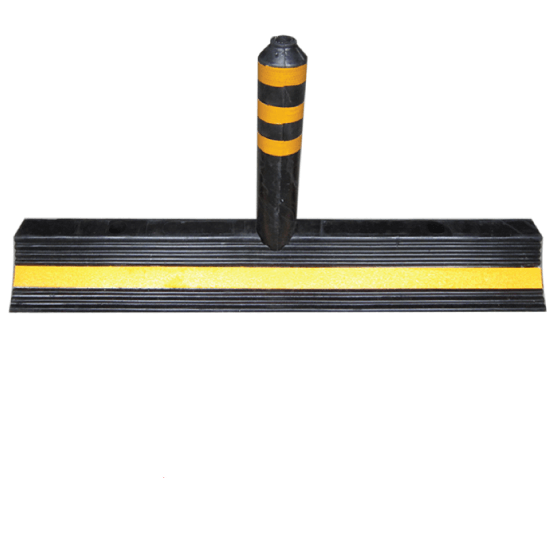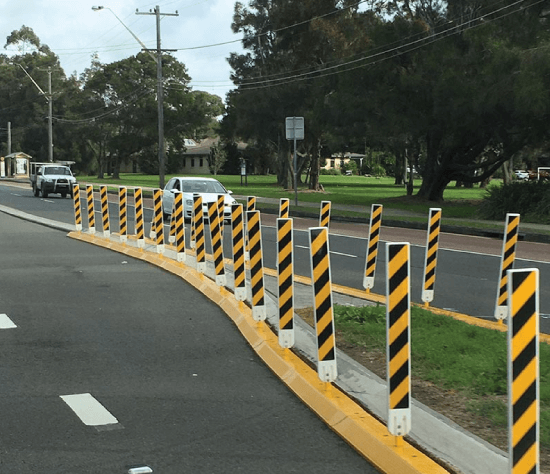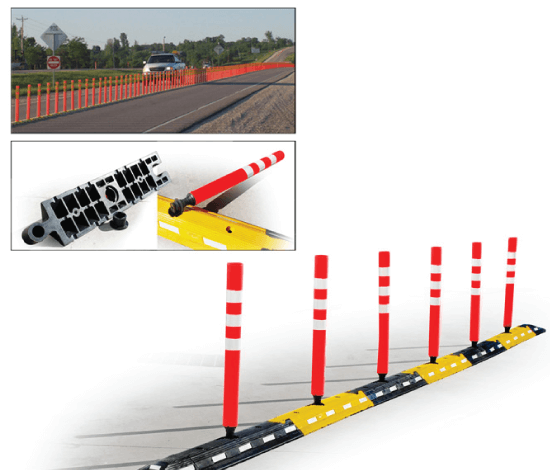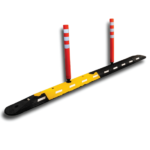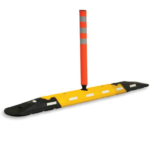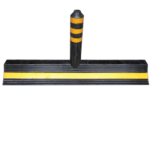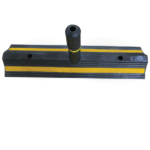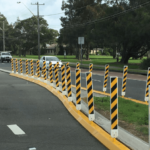 Flexible Rubber Traffic Lane Separator Post
Specifications:
| | |
| --- | --- |
| Origin | China |
| Color | Orange |
| Base Width | 200mm |
| Height | 500mm,750mm,900mm,1050mm |
| Post Diameter | 70mm |
| Feature | Flexible |
| Standard | MUTCD, CE etc |
| Reflex Stripes | 2 X 75mm, 2 X 75mm |
| Lifespan | 2-5 years |
Compare
Compare
Description
Flexible Rubber Traffic Lane Separator Post will stand to create impacts on the road and because of it is made of recycled flexible rubber material, it will not break. This divider is manufactured using recycled materials with a rubber surface to last longer.​ Our Flexible Rubber Traffic Lane Separator Post is totally stable and resistant to moisture, oil, and weather changes. Thus, it makes 100% weatherproof, which is perfect to use in numerous kinds of environments.​
You can use the rubber traffic dividers for temporary occasions. If you want to use it for a long time, you can use bolt to completely fix the dividers on the road.​
This flexible safety divider has highly visible reflective panels that increase visibility for both pedestrians and motorists. As a result, it will be clearly visible all the day and night. The rubber car stopper is ideal for low light areas too.​
Different dimensions are available, you can choose according to your requirements.
Flexible Rubber Traffic Lane Separator Post is made to perform a wide variety of traffic management purposes like indicating lane separation, cycle lanes, parking bays, and tramways. It can also use to mark traffic lanes in car park gates and exit ramps and protect tunnel walls from possible vehicle effect damage.​
Specifications:
| | |
| --- | --- |
| Origin | China |
| Color | Orange |
| Base Width | 200mm |
| Height | 500mm,750mm,900mm,1050mm |
| Post Diameter | 70mm |
| Feature | Flexible |
| Standard | MUTCD, CE etc |
| Reflex Stripes | 2 X 75mm, 2 X 75mm |
| Lifespan | 2-5 years |