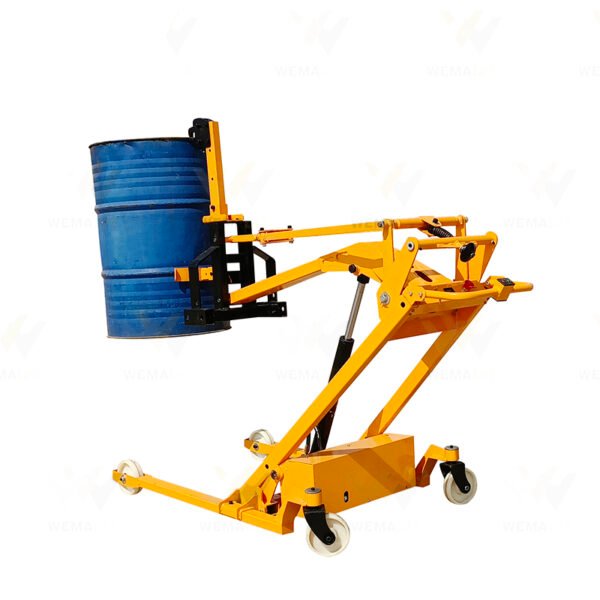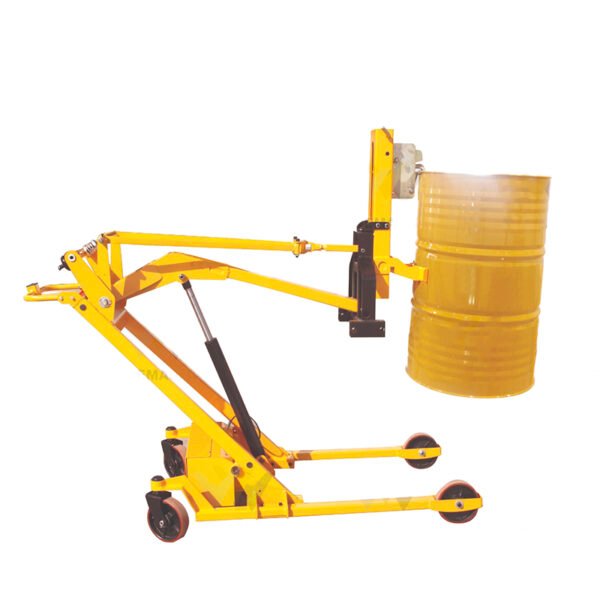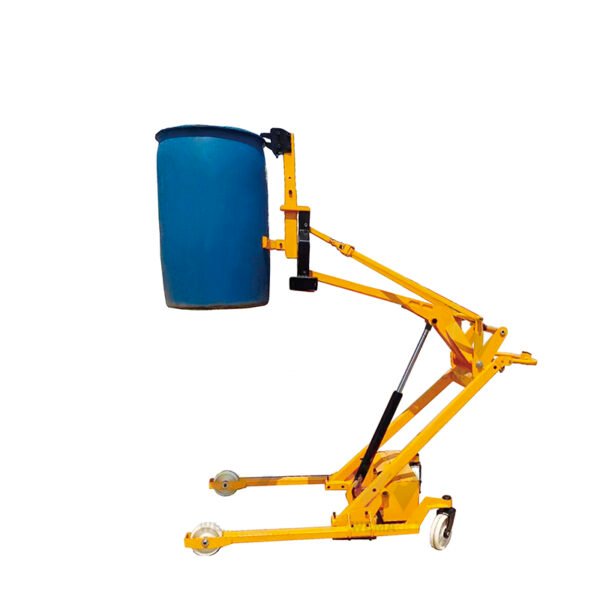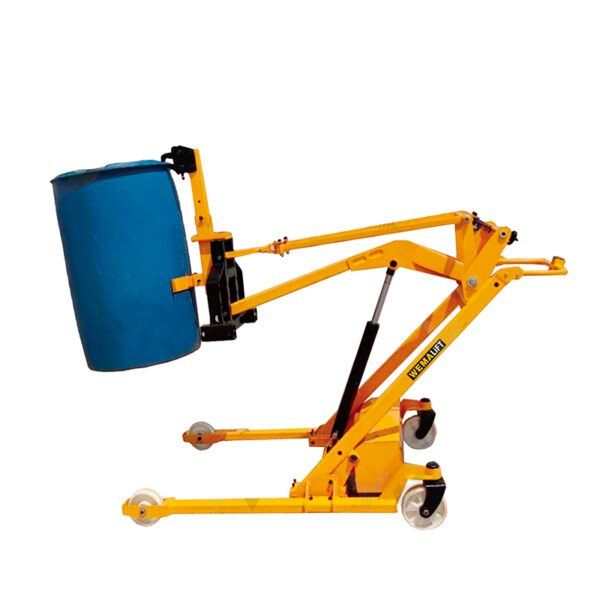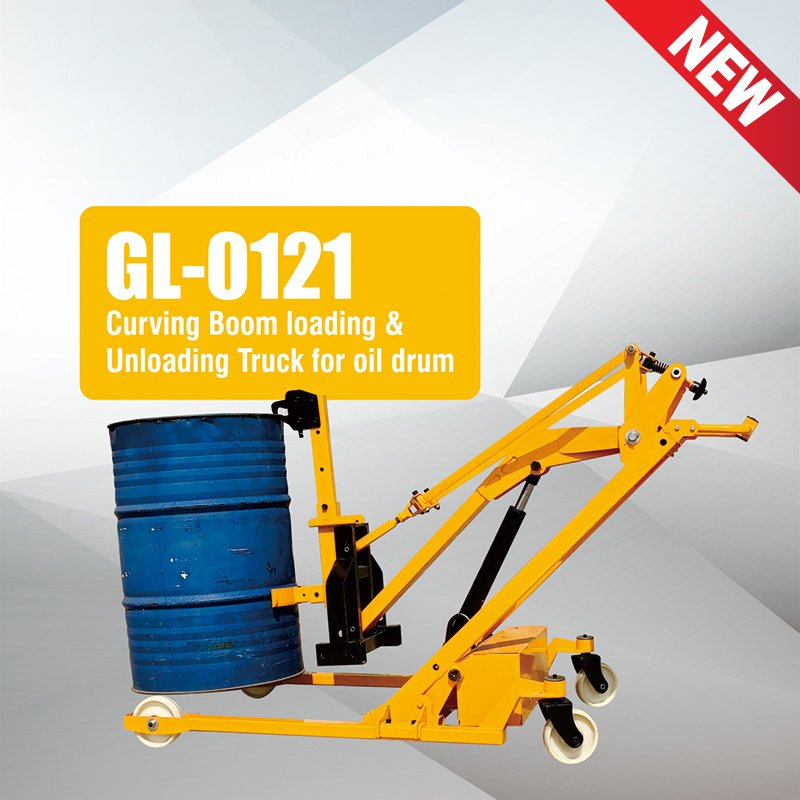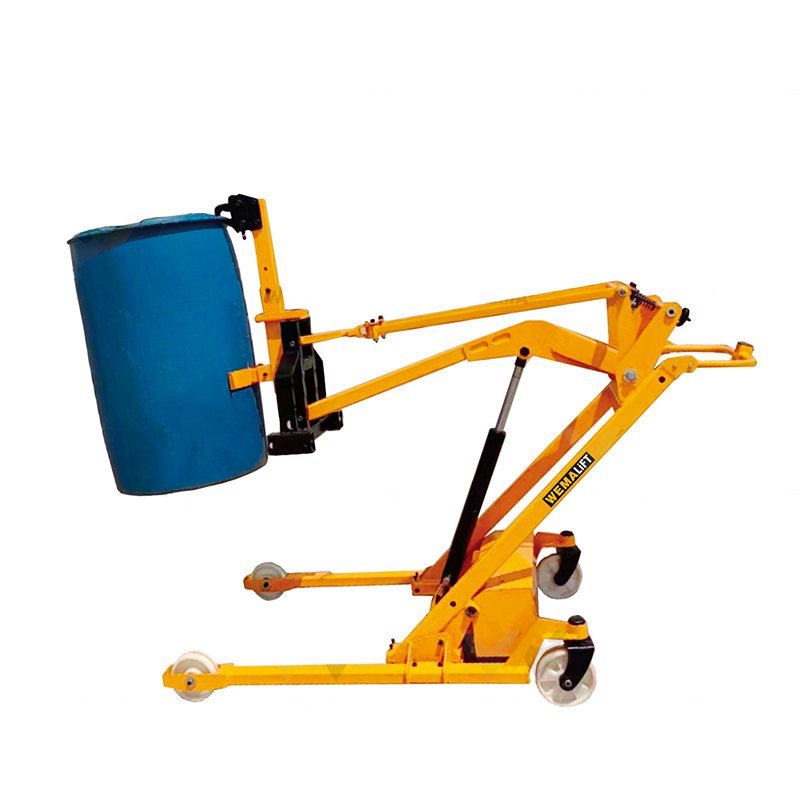 GL-0121 Curving Boom loading & Unloading Truck for oil drum 500kg
Model: GL-0121
Load capacity: 500kg
Frame outer width:  850mm
Inner leg width: 700mm
Lifting height:  1350/customized mm
Suitable for oil drums
gallon steel/plastic
Rear Wheel:  160*50mm
Front Wheel: 160*50mm
Lifting motor power:  0.8kw
Battery voltage / rated capacity:  24/20V/Ah
Net weight: 148kg
Single charge time: 4hour
Lifting Times Under Full Power: 165times
Package size: 1600*660*450mm
Compare
Compare
Description
Description:
Loading and unloacing various barreled items, the height of the eagle beak can be adjusted freely, suitable for various large and small barrels, steel oil drums and plastic oil drums.
Electric lifing,button operation is simple and convenient, both men and women can easily operate, barreled goods handling, stacking and loading are preferred.
The large wheel design is not restricted by uneven ground, adapts to multiple work scenarios, and the fixture is firm and durable.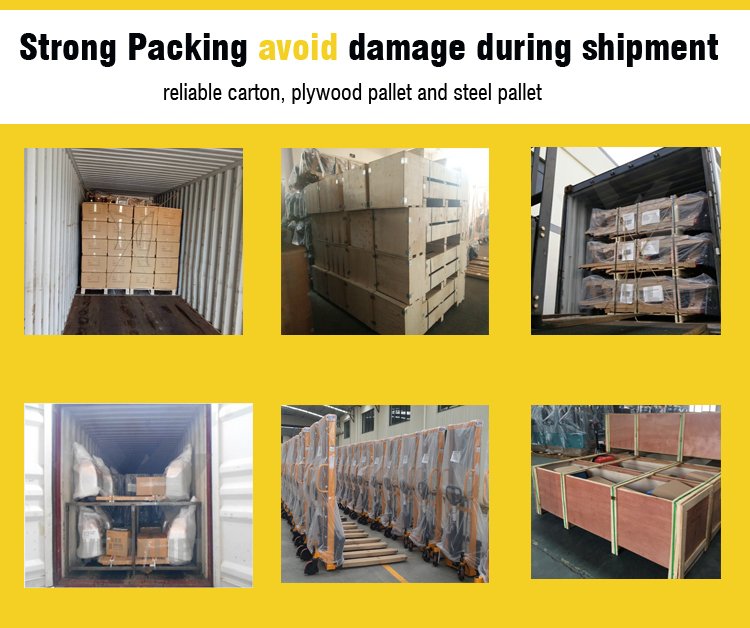 Specifications:
| | | |
| --- | --- | --- |
| Model | | GL-0121 |
| Load capacity | kg | 500 |
| Frame outer width | mm | 850 |
| Inner leg width | mm | 700 |
| Lifting height | mm | 1350/customized |
| Suitable for oil drums | | gallon steel/plastic |
| Rear Wheel | mm | 160*50 |
| Front Wheel | mm | 160*50 |
| Lifting motor power | kw | 0.8 |
| Battery voltage / rated capacity | V/Ah | 24/20 |
| Net weight | kg | 148 |
| Single charge time | hour | 4 |
| Lifting Times Under Full Power | times | 165 |
| Package size | mm | 1600*660*450 |