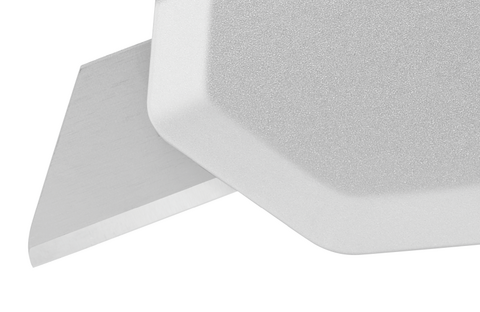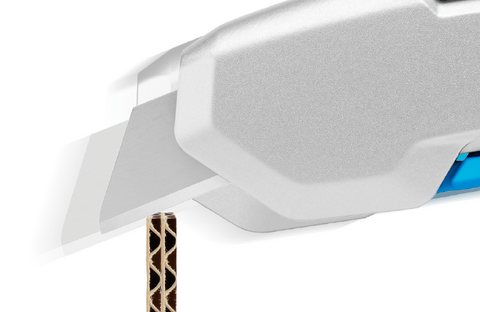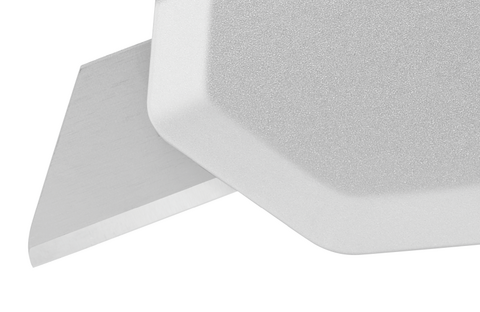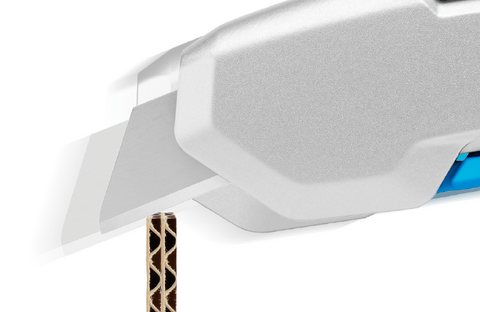 SECUPRO 625 NO. 625016
SECUPRO 625
NO. 625016
Measurements (L x W x H)
154 x 22 x 59 mm
Weight product
151 g
Cutting depth
21 mm
Basic material
Aluminium
Replacement blade
TRAPEZOID BLADE
GS-Certificate
179729-7166-55094-2020/1
Compare
Compare
Description
LONG LEVER. LONG BLADE. LONG-LASTING ENJOYMENT. WITH STAINLESS, ROUNDED-TIP TRAPEZOID BLADE.
The SECUPRO 625 is at the forefront of our ergonomic squeeze-grip knives. Its aspiration is very clear: premium. Because it offers all that professional users require: an aluminium handle, an easy and smooth lever to release the stainless steel blade, an extra large cutting depth combined high safety due to the fully automatic blade retraction and a comfortable blade change. All in all, you will know that you have a high-end cutting tool in your hands.
Description:
SECUPRO 625
NO. 625016
Measurements (L x W x H)
154 x 22 x 59 mm
Weight product
151 g
Cutting depth
21 mm
Basic material
Aluminium
Replacement blade
TRAPEZOID BLADE
GS-Certificate
179729-7166-55094-2020/1
Highlights:
EXCELLENT ERGONOMICS
We have rarely produced a cutting tool before that fits so perfectly into the heavy users hand as the SECUPRO 625. The long and smooth lever, the round shape of the handle and the soft grip at the back of the knife – it's
more than worth testing it!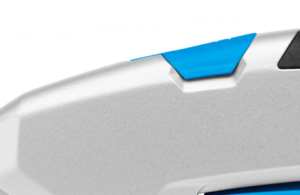 ROBUST AND BALANCED
You can see and feel that the handle is made of high-quality aluminium. Its robust construction goes hand in hand with an optimal weight distribution. Consequently, there's almost no risk of weakening for tool and user. Not even when cutting very heavily.
LARGE CUTTING DEPTH
The long blade extension is ideal for cutting up to 3-ply cardboard boxes, rubber, material on reels and many more applications. The blade can be changed in a few steps – by operating the blade change button and pressing the lever, it can be easily pulled out.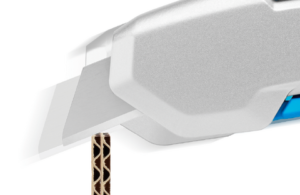 FOR MANY CUTTING TYPES
The overall package of the SECUPRO 625 is quite unique – and so are all separate features. Even saw cutting is safe – thanks to the protecting blade retraction. And you can enlarge the number of different application areas by simply installing one of the optional blades.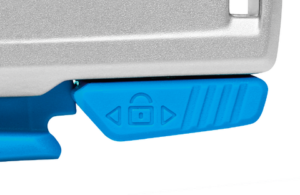 SAFE ALONG THE LINE
While you rely on the blade retraction at the front part of the handle, there's another safety feature built in for even more protection. You can lock the lever and thus avoid that the blade is released unintentionally.