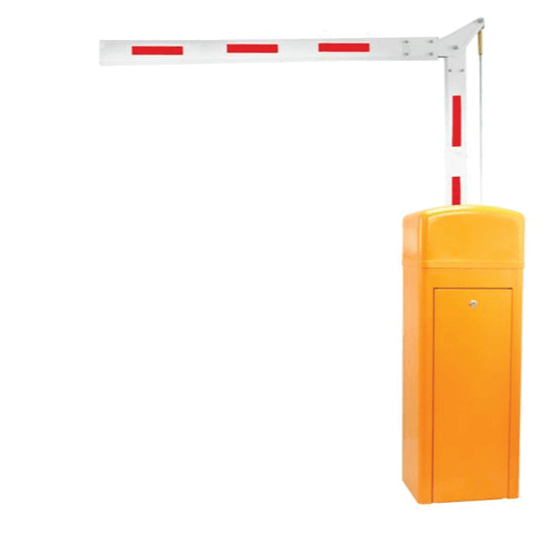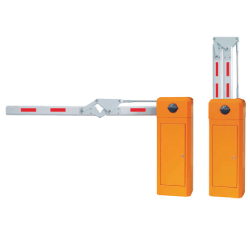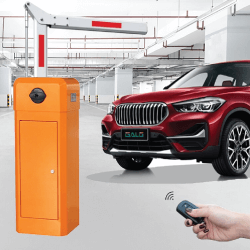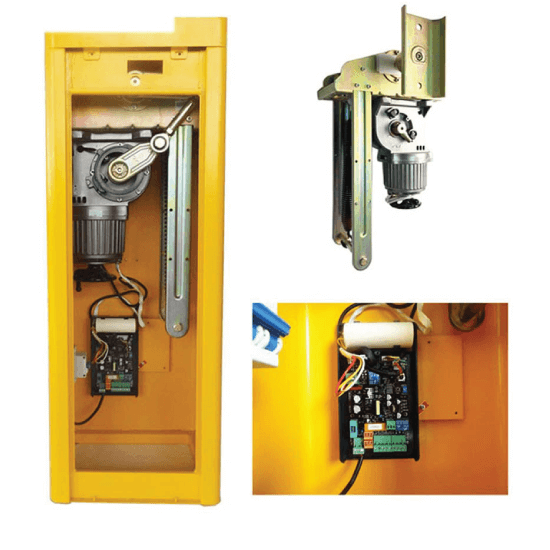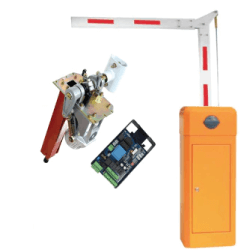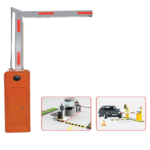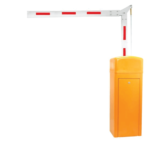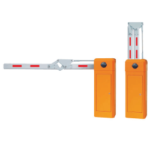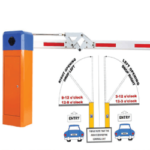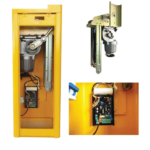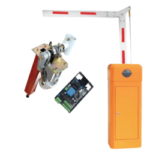 High Quality Folding Arm Car Parking Barrier Gate
Specifications:
| | |
| --- | --- |
| Arm Length | 4 Meters-6 Meters |
| Clutch Key | Yes |
| Cooling System | Fan |
| Gear System | Yes, Available |
| Motor | Aluminium alloy die-casting (AC) |
| Balance Spring | Noise Free |
| Limit Ways | electronic and sensor memory limit |
|  Time | 1-6 Seconds |
| Temperature | -40°C to +75°C |
| Working cycle | 50% |
| Power supply | 220V±10% / 110V±10% |
| Rated power | 120W |
| Net weight | 60 KGS |
| Barrier Housing | 2.5 mm MS |
| Boom Material | Aluminum |
| Loop Detector | Optional |
| Long Range | Optional |
Compare
Compare
Description
We providing High Quality Folding Arm Car Parking Barrier Gate for residential parking lots and industrial parking areas in Bangladesh. Folding arm car parking barrier gate is a low height barrier. The height of the barrier housing from ground is only 37 inch. The arm takes a very little amount of space in up where it is used. If there is a minimum 8 feet high space, this barrier can be used. Hence it is very useful to control vehicles in low height areas especially in parking lots.
Folding arm car parking barrier gate is a smart system for traffic control. As it uses folding arms and takes little space in up, it can be used in both indoor and outdoor parking areas. Being user-friendly, it is widely used in residential parking lots and industrial parking areas. It is also used in vehicle parking entries of different areas such as government institutions, educational institutions, shopping malls, hospitals etc. Sometimes it is used in airports and collecting toolbox of different bridges.
Key Features:
Folding arm vehicle parking barrier is very fast. It has a different opening and closing time facility. It can work in 1 second or 3 seconds or 6 seconds.
Automatic folding arm car parking barrier works in 220 volt of electricity. It consumes 120 watt electric energy only the time of rising and falling.
Folding arm car barrier for safety has a very balanced spring at the housing station. The spring is very strong and highly adjusted to the arm. It makes the arm rising and falling smoothly without making any noise. In conventional barrier, there is no such type of high quality spring.
Folding arm traffic barrier has basically two straight arms that can be folded.
when it is up, it is folded into two arms in 90 degree angle.  For its folding facility, a long arm can be used to make barrier more efficient. In low height area, it is very convenient to use a folding arm barrier like this.
it is weatherproof. You can use it in sunny or rainy day. Temperature and rain cannot hamper the barrier.
there is a remote control facility in automatic barrier gate with folding arm. You can use remote control to make the arm up and down from far away. It is very useful for traffic control in parking lots.
Specifications:
| | |
| --- | --- |
| Arm Length | 4 Meters-6 Meters |
| Clutch Key | Yes |
| Cooling System | Fan |
| Gear System | Yes, Available |
| Motor | Aluminum alloy die-casting (AC) |
| Balance Spring | Noise Free |
| Limit Ways | electronic and sensor memory limit |
|  Time | 1-6 Seconds |
| Temperature | -40°C to +75°C |
| Working cycle | 50% |
| Power supply | 220V±10% / 110V±10% |
| Rated power | 120W |
| Net weight | 60 KGS |
| Barrier Housing | 2.5 mm MS |
| Boom Material | Aluminum |
| Loop Detector | Optional |
| Long Range | Optional |